NI and Wales got their first cases of Coronavirus and England its 23rd,despite Health Authorities asking citizens  to self-isolate on returning from high-risk areas.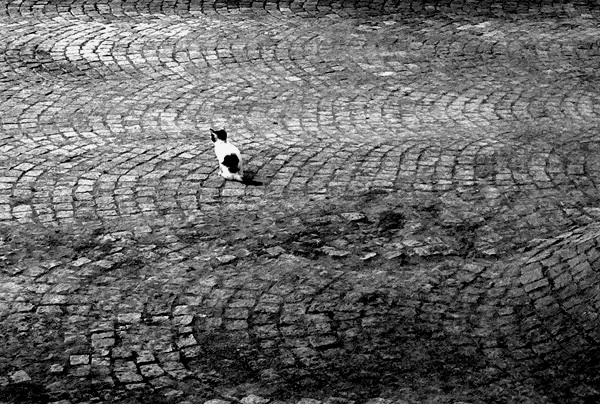 Let's have a look at how the CoVid-19 epidemic developed in Italy over the past week.
Just 1 week that shook the country
In just 8 days, 1,049 people were  infected and 29 died. 50 recovered.
In attempts to contain the spread of disease towns and villages were locked down in quarantine, schools, universities and workplaces closed, sports events and large public gatherings were cancelled, postponed or restricted .
Amid calls for national unity Italian politicians like Matteo Renzi (PD) and Matteo Salvini (Lega)  squabbled with the Government
Comment: What else might be expected from those two egotists?
What exactly happened over the past week? And how?
Friday 21st February: 17 infected, 1 dead
The first case of Co-Vid 19 was reported in a 38-year old man from Lombardy who was not in contact with any infected person who had travelled  from China. By the end of the day, 17 cases had been detected and 1 man had died. Quarantine was imposed on anyone who had been in contact with the first case. 10 towns and villages in the area where he lived and worked started isolating. Citizens in Lombardy were told to "stay at home'
Saturday 22nd February: 76 infected, 2 dead
Cases in Emilia-Romagna, Milan and Turin. Sporting encounters were cancelled. The government established and quarantined the "red zones" where the outbreaks started, which lay right in the middle of Italy's industrial heartlands. They cancelled school trips and closed universities in the Veneto region.
Bishops forbade exchanging "the sign of peace" and emptied holy water fonts.
Masks and hand sanitising gels and liquids sold out.
Sunday 23rd February: 150+ infected, 3 dead
Schools, universities, museums,Milan Cathedral, bars and cinemas closed in 6 provinces. No football matches.
In nationwide panic buying, supermarkets emptied.Everywhere. North and South. East and West. Shelves were re-stocked for the next day's opening.
"It's an epidemic, not a famine" said one supermarket owner. "Still I'm not complaining. Takings were certainly up yesterday"
All public events were cancelled e.g. The Venice Carnival.Mass was broadcast online from a monastery. Places that were open to the public like bars, night clubs, discos, concert halls etc closed from 6.00 pm until 6.00 am.
Monday 24th February: 200+ infected, 7 dead
Companies tell workers to "smart-work" from home and not come to their workplaces.
Commuter trains and Milan underground travelled half-empty. Tourist bookings from abroad were cancelled.The Stock Exchange dropped by 5.43%
Tuesday 25th February: 322 infected, 11 dead

The Marches region wanted to close schools, despite having no cases. First cases were detected in Germany, Spain, Algeria, Switzerland, Croatia, usually by people travelling from the infected regions in Northern Italy
Wednesday 26th February: 450 infected, 12 dead
First cases detected in Puglia and Campania, due to people residing in the North returning to their hometowns. Outbreaks in Lombardy and Veneto were connected through person-to-person contacts.
Thursday 27th February: 650 infected, 17 dead
Some Intensive Care Units are full.
Lombardy has 900 ICU beds which could be extended by another 150 to a total of 1,050 places. The Educational Authority set up a task force for online lessons. Some bars in Milan re-open
with only outside table service but few or no customers.
Irish rugby authorities postponed the Six Nations match against Italy in Dublin on  7 March to prevent contagion.
Friday 28th February: 821 infected, 21 dead
NB: 345/821 cases (42%) in hospital. 64/821 cases (7.8%) in Intensive Care Units.
Husband, wife and child found positive in Fiumicino, Rome. USA advises against non-essential travel to Italy. 90% of hotel reservations in Rome were cancelled.
Italian scientists suggested the virus may have been present in the country since mid-January. Switzerland postponed the Geneva Motor Show.

Due to lack of demand airlines start cancelling flights to Italy.
UK confirms 20th case, with 1 in Northern Ireland.
29/2/2020:1,049 infected, 29 dead,
NB: 401/1,049 patients (42%) in hospital. 105/1,049 (11%) in ICU
Fiumicino closed positive child's primary school, a neighbouring middle school and council swimming pool until 9th March.
Umbria (2 cases) cancelled its annual Expocasa (Ideal Home Exhibition) and Festival of Journalism.
Schools and Universities closed until 8th March in Lombardy, Emilia-Romagna and Veneto Regions. Savona and Benevento provinces closed schools.
Government provided relief measures for workers in red zones (days off counted as holidays, access to unemployment benefits, delayed payment of mortgages, utility bills etc until 30th April). 500 Euros a month for 3 months for the self-employed.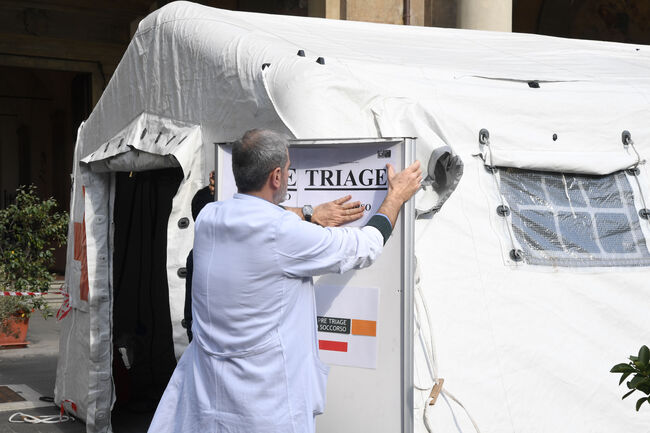 Tents were set up outside hospitals for pre-triage of suspect patients, with special hospital access and restricted areas marked out for them when they were  positive.
Query: Why did the Italian government adopt the "lockdown and quarantine" strategy?
Because the coronavirus is a highly contagious, new virus and, unlike the ordinary winter flu, people have no immunity to it. The Italian National Health Service, like any other, would find it very hard to cope with any rapid, widespreading infection throughout the population. There might be a risk of a shortage of ICU places for people who needed one. Quarantine/lockdown/tracing contacts/self-isolation  are designed to prevent uncontrolled spread of disease and prevent the NHS from collapsing.
Comments
The Italian government's strategy has undoubtedly helped limit the disease spread. Positive  cases outside the infected Northern zones could be traced back to sojourns there or contact with people from those areas.
We don't know how long infection, mortality and hospital admission rates will continue to rise  but it does not look like they have peaked  as yet. Like everyone else we will be watching the numbers very carefully over the coming week.
The economic costs of the epidemic are very high, as are the costs to Italian society
No one questions that they have to be borne, just as no one questions that the entire society should be protected from Co-Vid 19, as far as possible.
Queries
Will Boris preside over something similar in England and Wales?
Are you satisfied with the UK's disease containment policy?
Without any cases at present what should Scotland do?
And what about Ireland, with 1 case North and another South?
Refs and Pics
https://www.italiaoggi.it/news/coronavirus-universita-degli-studi-di-milano-l-epidemia-e-partita-tra-ottobre-e-novembre-2019-202002281409544067
https://power1051.iheart.com/content/2020-02-25-12-towns-in-italy-on-lock-down-after-coronavirus-deaths/
https://www.deviantart.com/madsky/art/self-isolation
https://www.ilfattoquotidiano.it/2020/02/28/coronavirus-dallo-choc-dei-primi-contagi-alle-misure-dellemergenza-sanitaria-fino-ai-timori-per-gli-effetti-economici-cronologia-di-una-settimana-di-epidemia/571800
https://roma.repubblica.it/cronaca/2020/02/29/news/coronavirus_niccolo_dimesso_dallo_spallanzani_la_madre_finalmente_lo_riportiamo_a_casa_-249873244/
https://www.lastampa.it/cronaca/2020/02/29/news/l-allarme-dell-istituto-superiore-di-sanita-le-vittime-per-i-coronavirus-potrebbero-aumentare-1.38
https://www.businessinsider.com/italy-coronavirus-surge-stock-up-supplies-supermarkets-photos-2020-2?