On this day 101 years ago (1916) – Roger Casement, humanitarian and Irish patriot was executed in London by the British Government for trying to bring in German weapons for the 1916 Easter Rising in Ireland.
In November 1914, Casement negotiated a declaration by Germany which stated:
"The Imperial Government formally declares that under no circumstances would Germany invade Ireland with a view to its conquest or the overthrow of any native institutions in that country. Should the fortune of this Great War, that was not of Germany's seeking, ever bring in its course German troops to the shores of Ireland, they would land there not as an army of invaders to pillage and destroy but as the forces of a Government that is inspired by goodwill towards a country and people for whom Germany desires only national prosperity and national freedom".
Comment: let us hope Germany remembers these good feelings towards Ireland as we move deeper into the Brexit negotiations
The Story and the Message
In the early 1960's a 10-year-old girl-child was staying as a guest in a large, white Art Deco holiday house near Murlough Bay on the north coast of County Antrim.   It looked something like this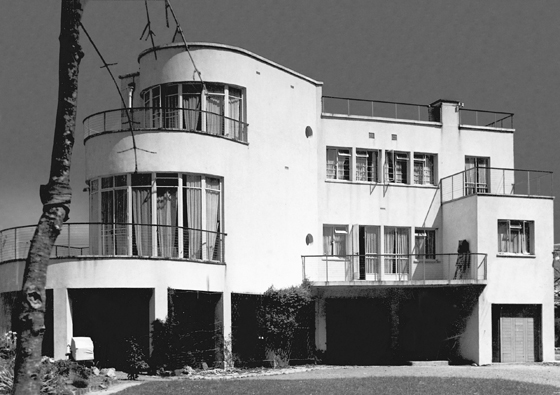 The breakfast nook was papered with birds of paradise and the swimming pool was a turquoise jewel in  gardens that sloped down to the private beach. The family yacht was moored on their own jetty, beside the family beach.
Sometimes the family sailed it to Spain, where they had another holiday house.
The girl-child  could have been one of these little girls, except maybe she was blonde or red-headed
Like the other children in the nursery she was protected from Irish, British  and local politics.
She knew nothing about them.
She led what might appear to be "a charmed life" – private schools and private, personalised lessons in pianoforte, French,  speech and drama, swimming, tennis and horse-riding.
Her older sister rode to hounds.
One evening early in August, during her visit to the holiday house near Murlough Bay, the child rose from her comfortable, warm  bed, unknown to the nursemaid who was looking after her and the other two children in the nursery.
In the dark August night she walked for miles.
An exhausting journey, stumbling over stones and through muddy lanes, past tall trees and stone walls,  guided ever onwards,
until . . . .
She came to a graveyard, overlooking the bay.
She knew "he wanted to be buried here" but she did not know who "he" was.
The grave stones stood tall and still.
The girl was not afraid.
She too stood tall and still.
And waited.
There were no ghosts here.
Only a message she was waiting to hear.
An old woman appeared out of the gloaming.
Bent and poor. Old, very old.
Dressed like a peasant in a shawl.
The girl-child watched her approach, hobbling on her stick.
She had never met or spoken to such a person in her life.
"I worked for him" the old woman said
"He was our chieftain" she said
"His name was Casement, Roger Casement. Remember that and remember him"
The little girl  was back in the nursery with the summer sun streaming through the curtains,
The nursemaid was calling the children to breakfast, in the nook that was  papered with birds of paradise
A few  short years later, in 1965, Roger Casement's remains were repatriated to the Republic of Ireland.
The little girl heard nothing of this.
She didn't live in the Republic of Ireland. She couldn't watch RTE.
She was busy with her lessons in pianoforte, French,  speech and drama, swimming, tennis and horse-riding.
Her older sister was starting dressage.
But she remembered the message.
And a  few days ago she told me about it.
Comment: This is the first time this  true story is made public
It was told to me by the now elderly "little girl".
Recommendations: Pass the message along! Remember Roger Casement!
Pics
https://www.architonic.com/en/story/simon-keane-cowell-new-eire-ireland-s-modernist-self-fashioning-revisited/7000569
http://photopol.blogspot.it/2016/01/gordon-brewster-and-1916-rising.html