London's most expensive "pay if you come"  birthday party was held along the Mall in pouring rain. 10,000 ticket holders at  £150 a head took their seats    for a £3.99 M&S meal deal at picnic tables set up amid puddles on the road
Comment: 10,000 x £150 = £1.5 million? Where did that money go?
https://eurofree3.wordpress.com/2016/01/16/90th-birthday-party-in-the-family-of-nations/
And the non-ticket holding English  showed their true colours. They came  out of their warm, dry homes  to stand or picnic in St James's Park  for four or five hours in the steady downpour, just to get a glimpse of their Royal Family.
Royal conversation was condescending, de haut en bas, as one might expect
Prince William  came out of Buckingham Palace just as the rain stopped: 'We are magnets for the sunshine! We were looking out at the rain earlier and really felt for you guys. I hope you have been having a good day despite the weather.'
 'I see you are in your ponchos. Apparently you aren't allowed to bring umbrellas down here. I'm sorry, I think that's probably a security thing because of us. I hope you are having a lovely afternoon anyway.'
 'At least you've come appropriately dressed in all the gear. Have you had a good day?'
Kate said: 'I hope you are having a lovely afternoon. Were you out all morning? Oh dear! '
  'It's lucky it's warm, isn't it? Luckily no gloves!'
Prince Harry waved an umbrella at  one picnicker telling him 'You're not allowed  this'.
He mentioned Brexit to a dairy farmer
 He said 'in or out?' .
The farmer  said 'I'm undecided' and
Prince Harry replied 'I'm not allowed to say'.
Pssst – Overheard in the crowd "I paid £150 for this???"
 Northern Ireland  fired cannon in Hillsborough, hoping to be heard in London
In Lurgan Park, organizers of  a fun day for the family, got hold of the wrong end of the stick.
They encouraged children to take part in noble activities to prepare for the arrival of Royals from Frozen.
And hundreds of Orangemen in Do Down
commemorated the centenary of the Battle of the Somme.
Comment: Some things are just far more important than HM's 90th Birthday
Scotland celebrated in its own way with A Right Royal Knees Up
A Guard of Honour lined up for inspection
Monarchists were out in full force in Edinburgh
Jim said "Riotous celebrations were in full flow"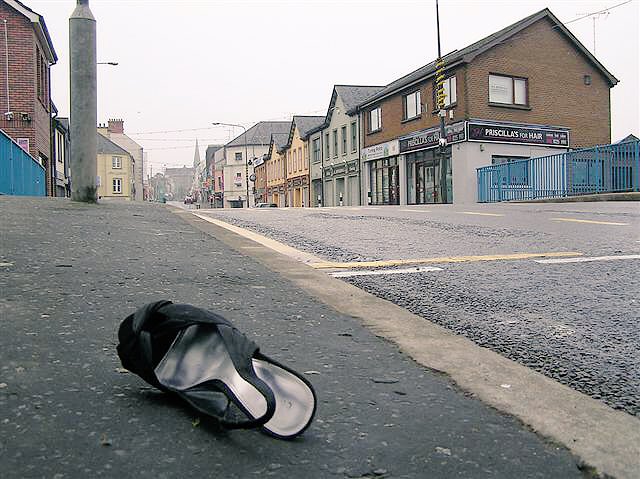 And there were scenes of jubilation in Aberdeen
Comment: Such devoted English subjects, such wonderful Royal thoughts, such a disunited kingdom!
http://www.dailymail.co.uk/news/article-3637422/Will-rain-Ma-s-parade-Palace-ponchos-Pimms-ready-sun-block-help-cope-Great-British-weather-Queen-s-birthday-lunch.html
https://twitter.com/hashtag/ScottishStreetParty?src=hash
http://www.newsletter.co.uk/news/boom-queen-s-birthday-celebrations-enjoyed-right-across-ni-1-742737http://lpcmnr.yolasite.com/5#ixzz4BOkDnqt4
http://www.kidspot.com.au/kids-activities-and-games/Activity-ideas+30/Five-cute-April-Fools-gags-to-try-with-kids+11991.htm
http://www.bbc.com/news/uk-northern-ireland-36513241
http://www.newsletter.co.uk/news/boom-queen-s-birthday-celebrations-enjoyed-right-across-ni-1-7427375?