That's Sinn Fein's slogan.
They've got  uphill work in front of them  in the Dail. The Irish government's allegiance is to its own state. It displays little interest in fostering a Re-United Ireland.
Its reluctance is attributed to not having enough money to take on Northern Ireland, not wanting to upset its new friend, the UK, not wanting to cope with the potentially violent, certainly intractable Unionist/Loyalist population. And so on and so forth . . . .
Just yesterday Senator Niall Ó Donnghaile said:
"We must bear in mind the needs of Irish citizens across the 32 counties of this nation and this Seanad must reflect the views of people across the island.
"The lazy, partitionist discrimination against citizens in the north must come to an end. I cannot vote in elections in the south, I have no representation in the Dáil. Neither do my family, my friends, or thousands of other proud Irish citizens.
"I will be an advocate for the north in this chamber and will champion this chamber becoming an inclusive and representative body."
In the Stormont Assembly Sinn Fein are busy turning the other cheek to Unionist intransigence. They realize the DUP/Unionists/Loyalists don't display even an inclination to agree, have their own agenda and  will pursue it regardless of the opinions or actions of Sinn Fein, partners or no partners in the Stormont assembly executive.
Nationalists/Republicans do not see progress in eliminating sectarianism, improving living conditions or transition towards a Re-United Ireland.
Unionism's refusal to respond positively to Sinn Fein's overtures is fostering feelings of frustration and impotence.
And if the British referendum yields a Brexit outcome we are faced with watch-towers all along the border again, to the detriment of the border corridor communities.
What is Republicanism?
It is about making our island into the home we want it to be
Queries: Wasn't it always about the entire island of Ireland? Have we achieved that?
Answer: No, unless we want Irish citizens to be deprived of their human rights. . . .
1)Today we have reports condemning Ireland's abortion status

Ireland subjected a woman to cruel, inhuman and degrading treatment and violated her human rights. Since Ireland signed up to the international covenant on civil and political rights (ICCPR), it is obliged to prevent similar violations from occurring in the future. Therefore, the Irish government has to reform its restrictive abortion legislation. It must urgently commit to "substantial legislative and constitutional change" to the law on voluntary termination of pregnancy
2)and telling us Northern Ireland Catholics were murdered at will by British security forces colluding with Loyalist paramilitaries in Northern Ireland
Northern Ireland's Police Ombudsman
Dr Michael Maguire's report established the British security forces, RUC and UDR colluded with Loyalist murder gangs in unionist paramilitary organisations to murder Catholics.
3) Tomorrow we can expect an outline of what to expect in the Stakeknife enquiry into up to 50 murders of Republicans at the hands of a British agent working within the IRA.
If you are 100% satisfied with what we have, you don't need to read any further.
If you think something's seriously amiss North and South with how Irish citizens are treated and their human rights are "protected" by British and Irish governments
Yet you know we cannot fix the issue using the same techniques as in the past,
Then it's time for you to
It's time to set aside what TP Coogan described as our
That  feeling, that no matter what we do we get nowhere, of putting up with things we don't like and don't want, of telling ourselves we can't do anything against what is decreed by the powers that be in our governments.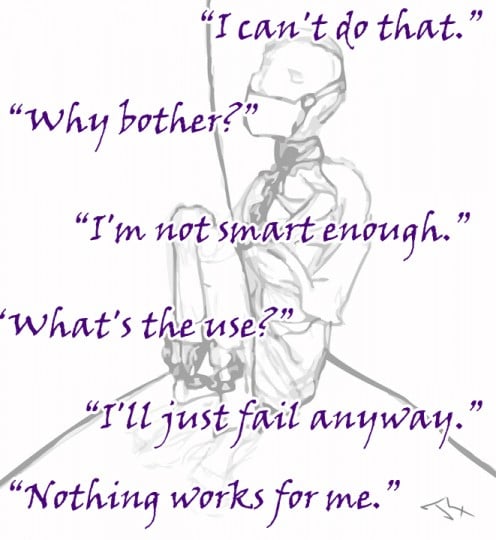 Let's take one thing at a time and focus on what we can handle.
For example, why not call your neighbours, hold a meeting and ask them what they would like Republicans to do to improve your street.
Trees? Better lighting? A pedestrian crossing? Speed ramps?
That waste-ground  turned into a play-park, car-park or allotments? Less litter? A bus-stop? Somebody's wife/daughter needs an abortion? And somebody else's son needs a house?
Make a list of priorities everyone agrees on and set about working together to get what you all want.

Liase with other streets, villages and towns.
Support and help each other.
Learn from each other.
Share resources.
Solve problems together.
Raise issues together. What seemed like a local issue might well emerge from discussions as a national issue which should be communicated to the media, parties and so on.
One suggestion for how to do this comes from the National YES Registry in Scotland, as a plan for re-grouping after the defeat of Scottish independence in the 2014 referendum.
https://www.indiegogo.com/projects/national-yes-registry#/
Building on the good feelings of the 1916 celebrations, why not create a similar movement in Ireland?
Isn't it time to share, compare and spread our ideas of what our Irish Republic means to each and every one of us and implement them in our own lives?
Isn't it time to stand up and say
"This is the Irish Republic we want and will have in our streets, villages, townlands, cities and country".
PS – here's one example of a small step in the right direction
http://www.sinnfein.ie/contents/40233
http://www.newsletter.co.uk/news/ni-business-news/home-office-warns-border-firms-of-brexit-damage-to-travel-coaker-1-7422183?
http://www.telegraph.co.uk/news/2016/06/09/northern-ireland-police-and-security-services-colluded-with-loya/?
https://www.theguardian.com/world/2016/jun/09/ireland-abortion-laws-violated-human-rights-says-un
http://www.newsletter.co.uk/news/northern-ireland-news/psni-officer-was-justified-in-using-live-fire-police-ombudsman-1-6266045
http://hubpages.com/health/Feeling-Powerless-Overcoming-Learned-Helplessness
https://www.commonspace.scot/articles/2756/new-media-cartoonists-wings-over-scotlands-chris-cairns-launches-book-after-indyref
https://getoldhamgrowing.wordpress.com/2015/02/05/cartmel-crescent-allotments-from-disused-playground-to-allotment/